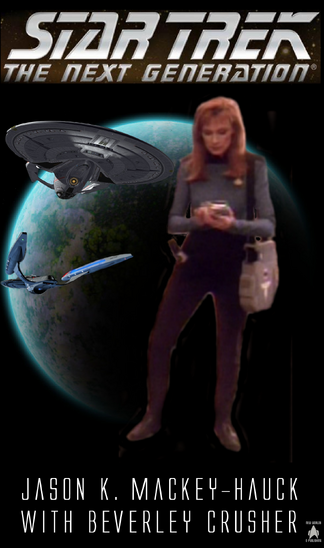 NIGHTWING FIC MEDIA E-PUBLISHING
Jason & Amber Mackey-Hauck run this small Surrey B.C. Canada home-based company that deals in novel cover art (by paypal donation, minimum $20.00 each) intended for use in e-books for kindle / kobo e-readers.
Posters, T-Shirts, and other customizeable facebook (or other social-media, such as trekspace,) based promotional materials are also available through the Hauck Family's related e-store.
The images made by Nightwing Fic Media E-Publishing are for writers' use on story-sharing sites like wattpad.com or for self publishing writers' use on private (tripod.com, webs.com, angelfire.com)-based homepages.
http://www.wattpad.com/user//TrekWriter_Vancouver
NIGHTWING FIC MEDIA E-PUBLISHING
http://www.angelfire.com/ak4/startrekfanfiction/Merchandise.html
"Star Trek:New Worlds" fan fiction anthology
http://starbase_hellsgate.tripod.com/anthology.html
Ad blocker interference detected!
Wikia is a free-to-use site that makes money from advertising. We have a modified experience for viewers using ad blockers

Wikia is not accessible if you've made further modifications. Remove the custom ad blocker rule(s) and the page will load as expected.